The National Association of Therapeutic Schools and Programs (NATSAP)
TroubledTeenSearch.com presents The National Association of Therapeutic Schools and Programs (NATSAP) was created act as a comprehensive resource for therapeutic boarding schools, wilderness therapy camps, residential treatment centers and programs, and professionals who serve troubled teens dealing with emotional immaturity and/or behavioral outrage. This organization is very political,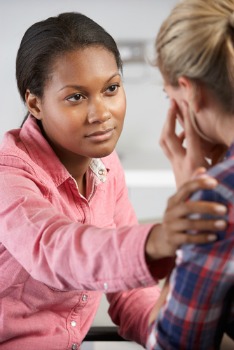 liberal, and an anti-faith organization. Membership is made available to only those who fit a certain brand, type, or approach to therapeutic intervention. The board members favor colleagues and favorites that support the good ole boy system. Members include individual owners of therapeutic schools for troubled teens, residential treatment programs for adolescent, wilderness therapy programs for troubled teens, outdoor therapeutic wilderness programs, young adult programs and home-based residential programs (group homes for troubled teens).
More Information on The National Association of Therapeutic Schools and Programs
NATSAP requires its members to be licensed by a state or local governmental agency that is authorized to set and oversee standards of therapeutic and/or behavioral health for troubled teens. Moreover, NATSAP members can be schools or programs accredited by recognized behavioral health accreditation agencies which must provide professional therapeutic services by a professionally licensed mental health clinician.
NATSAP therapeutic schools and programs are independently owned and operated and they does not provide placement, admissions, or enrollment assistance or help. Parents are completely on their own when deciding which therapeutic boarding school or wilderness camp to place their troubled teen into.
NATSAP sets certain fundamental standards of operation and professionalism. NATSAP insists that its members provide each prospective student with a treatment or service plan that meets their personal specific needs, written in detail and professional language, before placement in any program can be made. They have no means to determine the specific needs of troubled teens or their families and therefore they do not recommend any therapeutic boarding schools, camps, or programs for troubled teens.
As a parent, NATSAP realizes that this is likely a stressful and difficult time making it extremely critical that parents are well informed, recommending the use of professional counselors or consultants only. NATSAP provides information about programs and schools on their website, and their hope is that you will find the right school or program for a troubled boy or troubled girl. They suggest that parents match the needs of the troubled teen to a boarding school, wilderness camp, or other therapeutic services that best provides for their need. Since this is one of the most important decisions you will ever make on behalf of a troubled child this decision should be an informed and educated decision. However, NATSAP is not a referral or placement agency, as much as they try to be, they are not. More importantly, just because a boarding school or treatment program is a member does not mean they are a qualified service provider. The NATSAP signification only means that a particular school or programs fits in with the current crowd of service providers.
It should be noted that many different types of programs have evolved over the past decade, and they have not always readily embraced new systems and approaches that work. Again, NATSAP is very political, exclusive, and to be a part of this organization you must be accepted as one of the "in crowd". Anyone who presents a fresh innovative approach to serving the growing needs and numbers of struggling teens is usually shunned and put off by the established crowd at NATSAP.
However, the good news is that the NATSAP group members have been working with their state legislatures to ensure the appropriate licensure and regulation of programs and schools that serve children and adolescents, which took into effective January 1, 2009.
All NATSAP Members Must Adhere to the Following:
Be licensed by the appropriate state agency authorized to set and oversee standards of therapeutic and/or behavioral healthcare for youth and adolescents or accredited by a nationally recognized behavioral health accreditation agency
Have therapeutic services with oversight by a qualified clinician
Aspire NATSAP Ethical Principles and NATSAP Principles of Good Practice
The National Association of Therapeutic Schools and Programs' membership is comprised of established programs that support their standards: Ethical Principles and Principles of Good Practice.