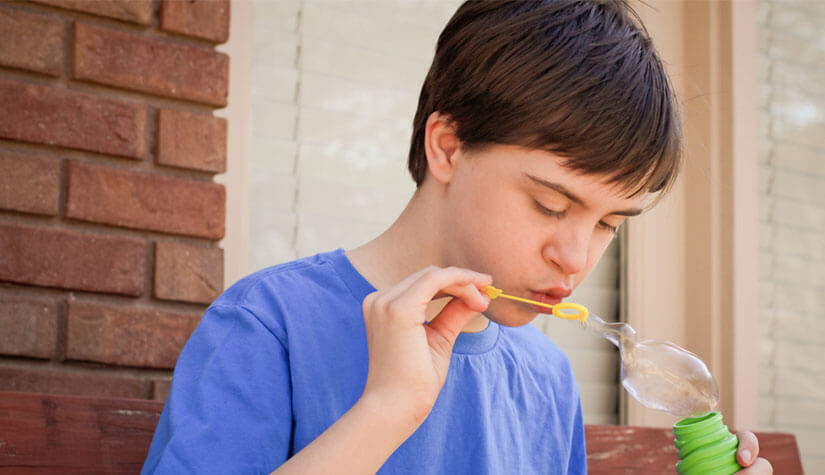 Autism Boarding Schools for Struggling Teens
Boarding schools for struggling teens with Autism Spectrum Disorder are specialized schools that serve adolescents dealing with Autism. What is Autism? Parents of children with Autism know the definition of "Autism" all to well. But for those who may not know what Autism it we will give the simple definition. Autism is a developmental disorder that first show's up before a child turns 3 years old. Autism effects the child's brain, and normal development of social and communication skills do not take place. This means that the teen with Autism struggles in most social settings, especially at school. This can be a very painful experience for the child, the parent, and the school. The good news is there are specialized boarding schools for kids with Autism . .
Autism Spectrum Disorder is characterized by difficulties in social interaction, verbal and nonverbal communication, and repetitive behaviors. Therefore, most kids with Autism do better at specialized schools that are equipped to handle the special needs of Autistic kids. Let us help you find the perfect school for your child. If you are looking for a boarding school for a teen with Autism, we can help you find the best school at a discount price. We can also help you use your insurance to help cover the costs. Call us and let us help you save thousands of dollars while helping your child reach his or her potential.
Again, if you are a parent of an Autistic child you already know all to well every aspect of Autism. You know the behaviors, the complications, and the struggles. The question is... "can you find academic help for your child with Autism. Can you find socialization help for your Autistic child? Are there good boarding schools for struggling kids with Autism?" The answer to these questions is "Yes, absolutely!" Let us show you.
For local resources,
choose a state page below: