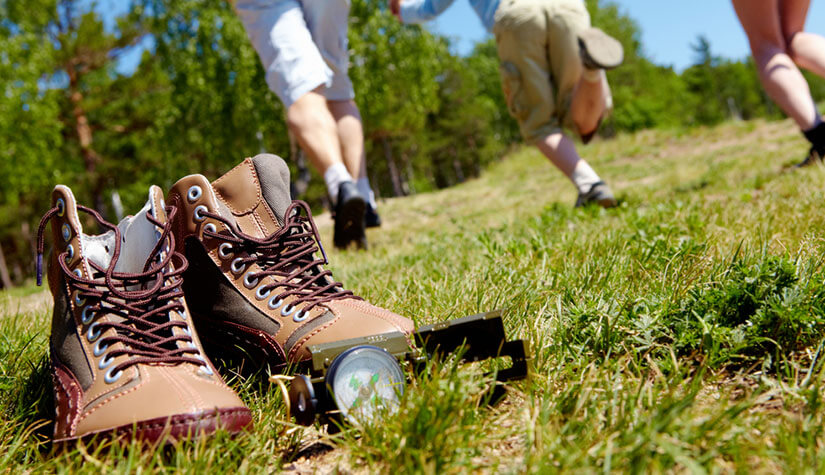 Boot Camps For Teens
Troubled Teen Search is a comprehensive directory site of substance abuse treatment centers helping parents find the optimal facility for their struggling teen. Desperation. It's the most common emotion shared by distressed parents as they decide on teen boot camps as the only option left for their adolescent's recovery. Candidates for these boot camps are frequently teens who have already been through some form of therapy, perhaps even "the best available." As troubled teens continue to engage in inappropriate or dangerous behavior, it leaves parents at a point where they must take more aggressive action. Unfortunately, teenage boot camps don't provide the healthy and lasting results that parents are looking for. In fact, according to research, they may do more harm than good.
Do Boot Camps Work?
As a strict, military-style form of "shock therapy," the approach that boot camps take to motivate change relies on some rather disturbing methodology. Centered around the breaking of teen spirits and forcing change through discipline and fear, boot camps seek to destroy teens mentally, physically, and emotionally. It is in this period of destruction that teens submit to authority, and in their broken state, recovery is supposed to occur. However, the results are quite subjective.
Despite the successes youth boot camps claim, experts agree that change resulting from fear not only provides short-term results, but may also cause additional problems for teens in the long run. As a result, it is hard to find true boot camps that adhere to the same type of format as those institutionally run by the U.S. Justice System. In fact, even in circumstances of teen incarceration, boot camps have been deemed less effective at rehabilitation than traditional facilities.
Alternatives to Boot Camps: Achieving Effective, Lasting Results
Parents have the disadvantage of "emotional attachment" when it comes to determining which type of therapeutic treatment will be most successful for their teen. Through Troubled Teen Search, parents may eliminate this conflict by letting qualified consultants go over alternative treatment options. Our consultants are available to guide and coach parents with types of struggling teens, and for parents who are already considering boot camps, there isn't any reason to wait.
Boot Camps For Girls
Troubled teen girls who are regularly engaging in destructive behavior create an environment of despondency and frustration amongst their parents. Whether it's academic failure, defiance of authority, engaging in substance abuse or sexual promiscuity, parents eventually hit a breaking point and seek to correct a teen's behavioral problems by drastic measures. It's during these times when parents begin to consider boot camps for girls as an option.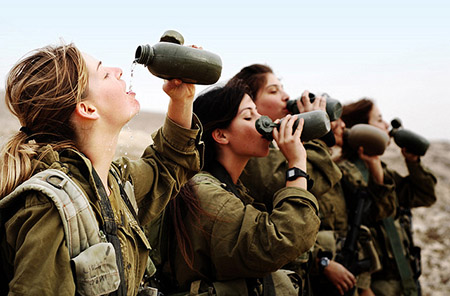 What many don't realize, however, is that teen boot camps may actually be more destructive than constructive when it comes to recovery. The primary method in which teen boot camps prompt behavioral change is through the use of negative reinforcement therapy. Teen girls are exposed to extreme discipline and structure, with sometimes excruciatingly painful physical punishments. In addition, the verbal abuse that teen girls are often subjected to in teen boot camps may exacerbate existing mental health problems, creating deeper distress and internal conflict rather than assisting in recovery.
The truth of the matter is, boot camps lack the ability to provide true therapeutic restoration for teens. When the negative reinforcement ceases, and the absence of severe consequences is restored, the majority of troubled teens return to their previous behavior.
Finding the Right Treatment for Teen Girls
For parents who truly want their teen girls to heal, there are better treatment alternatives. Troubled Teen Search is a comprehensive directory site that gives parents the ability to find alternatives to the negative reinforcement therapy that teen boot camps provide. Their objective is to help the parents of struggling teens find the most suitable treatment center for their specific needs, and one that will facilitate successful, long-term results.
Boot Camps For Boys
It's not uncommon for troubled teen boys to exhibit extremely aggressive behavior, and it's natural for parents to seek out a therapy program that can get teens "back in line." From a parent's perspective, this alone is reason to embrace the concept of sending a teenage boy through teen boot camps. However, as teenage boys struggle with substance abuse, academic failure, defiance, or any number of mental health disorders, a parent's pursuit of a solution to break the cycle of destructive behavior can get in the way of a true path to recovery.
What Boot Camps Are Missing
While boot camps for troubled teens are designed to instilled discipline and structure in a military fashion, they don't address the complex issues that teen boys face. Simply establishing an environment of submission and compliance doesn't guarantee a continuance once the threat of punishment diminishes, nor does it provide a means for dealing with any psychological struggles that teen boys may be dealing with.
Also, despite society's insistence in young men "toughing it out," troubled teen boys are indeed significantly affected by the verbal abuse for which boot camps are known. When seeking therapy for at-risk teens, studies have shown that a cooperative therapeutic environment is far more effective for treating adolescent boys than fear-based therapy. Therapy programs that integrate the teaching of communication skills can have longer-lasting results, and thorough healing is the main priority.
When Parents Don't Know Where to Turn
A parent's fear that they've lost control of their child can cause them to make extreme decisions regarding their teen's recovery and treatment. For any distressed parent searching for the right treatment program, Troubled Teen Search can help. As a comprehensive directory site that features a variety of residential treatment centers and therapy programs for troubled teens, our consultants are ready to help coach into confidently selecting the optimal treatment facility for your teen.
Other Resources for Parents:
Narcotics Anonymous (NA) - Narcotics Anonymous is an international fellowship of men and women who have had a narcotics problem. NA is a global, community-based organization with a multi-lingual and multicultural membership. NA was founded in 1953, and our membership growth was minimal during our initial twenty years as an organization. For a new way of life, each addict around the globe has the chance to feel our message in their own language and culture to find their opportunity.
For local resources,
choose a state page below: